CVI seminar
15.03.2019.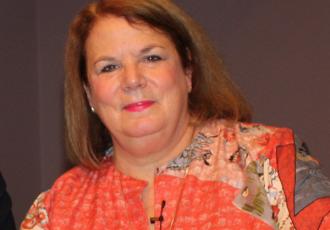 Mali dom - Zagreb invites you to the seminar:

Cortical/cerebral Visual Impairment (CVI)
Identification, assessment and intervention strategies for children with CVI
which will be held on September 16 and 17, 2019 in Zagreb

Lecturer: Christine Roman-Lantzy, Ph.D. is the Director of the Pediatric VIEW Program at West Pennsylvania Hospital in Pittsburgh and a CVI Consultant. Sge has a Master's Degree in Medically Fragile, High Risk Infants and her Ph.D. focused on Cortical Visual Impairment and Infancy.
More about Lecturer...

To whom is the seminar intended: to all experts who encounter children at risk of cerebral visual impairment: health professionals (neuropediatricians, pediatricians, ophthalmologists, neonatologists), special education teachers, all professionals working with children with multiple and complex difficulties as well as parents.
The official language of the seminar is English.
There is a possibility for assessment of children by the lecturer, Dr. Roman - Lantzy - price upon request
APPLICATION
Applications for the seminar will be received by 1 st of July, 2019 through the
Application Form
Early registration until May 1, 2019 - price 200 E
Registration until July 1, 2019 - price 230 E
Seminar will be held at Panorama Hotel, Zagreb, Trg Krešimira Ćosića 9.
We look forward to your participation!